Welcome to Pitlochrie Cottages Recipes. Here is our recipe for Pitlochrie Gran Norah's mint sauce.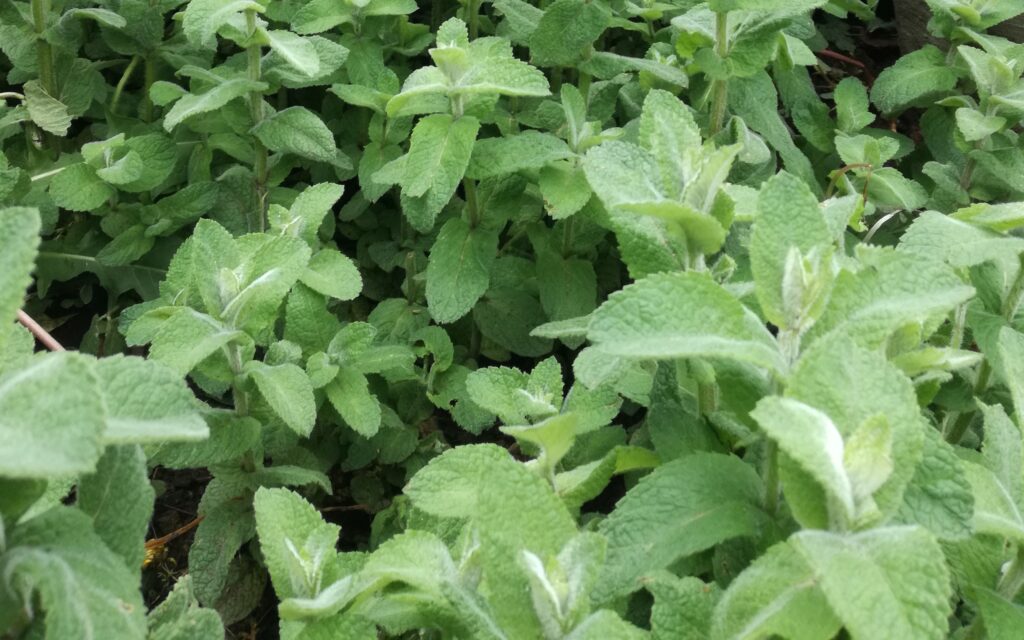 Gran Norah lived in the White House and the herbs and medicinal flowers you see were planted by her. We are lucky she planted old fashioned mint (M. suaveolens villosa) which is delicious raw or in mint sauces and jelly. I get a special thrill in using recipes that I know have been used for over one hundred years. It also keeps the memories of people we love alive.
Ingredients
1                             heaped supper plate mint
750 g                     sugar
500 g                     apricot jam
750 ml                  vinegar
Method
Bring the sugar, jam and vinegar to the boil and then add the mint. Reduce the heat and let the liquid bubble for an hour or more depending on what result you want. Less time for a sauce, more time for a jam. The mint sauce pairs with any meat or sweet and savoury dish. Try it with our easy ice-cream recipe or spread it on Matt's Ciabatta.
We also use it on toast, pizza and in hamburger patties and also add to our meat ball and meatloaf mixtures for an extra special zing. We use the same recipe to make chilli and onion jam. Reduce the sugar for your palate.