Welcome to Pitlochrie Cottages Recipes. Here is our recipe for Pitlochrie fudge.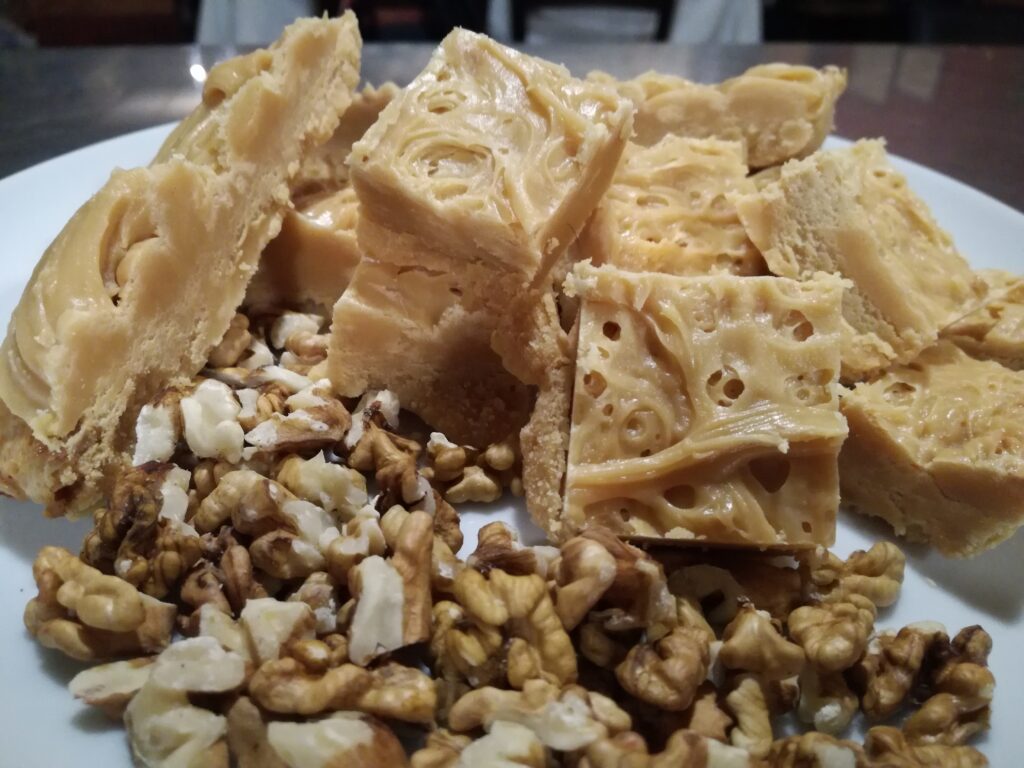 The Pitlochrie Sephtons are legendary for their fudge making and here is the best Pitlochrie recipe for fudge. Using Gran Norah's recipe, Jannis has perfected the art which she passed down to her children, especially Joe and Sarah. Her grandson Matt, and his partner Wiebke, have taken up the baton. The Farm House kitchen is the site of many fudge-offs and fudge-making forms part of our autumn equinox celebrations.
Ingredients
3 Tsp                     butter
80 ml                    milk
1 tin                       condensed milk
250 g                    castor sugar
Method
Using a heavy-based saucepan, melt the butter then add all the ingredients stirring all the time. Reduce the heat once the mixture is boiling but keep it bubbling all the time and keep stirring. Jannis says that when it looks like a slowly bubbling volcano you know it's almost ready.
Joe cooks his for just over 25 minutes – we use a gas stove. When Joe runs the spoon along the bottom of the pan, the spoon makes a clear path. Some people prefer a lighter fudge, we like ours darker. The trickiest thing to make – add walnuts to make it extra special.
If you have a fool-proof recipe for fudge, share it with us!