Welcome to Pitlochrie Cottages recipes. Here is our recipe for Pitlochrie Jake's Kitke.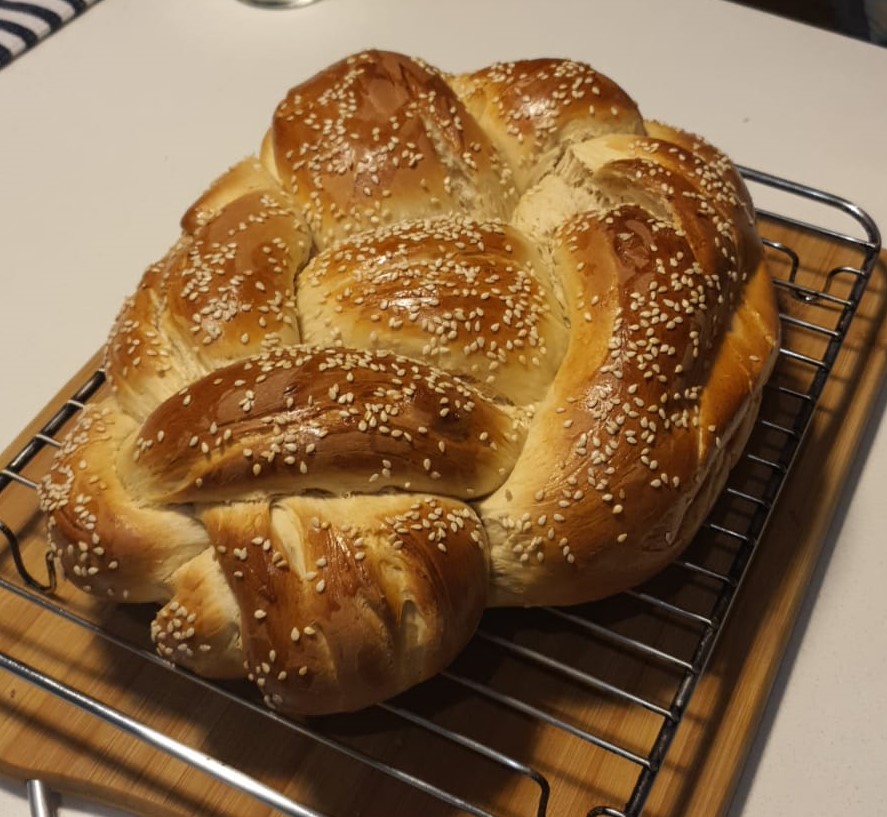 During lockdown, we were lucky to have Jake home for an extended period although he kept on with his training for the Olympics. With all the family in the kitchen, Jake started making Kitke and now has perfected the recipe for this sweetly delicious sharing bread.
Ingredients
4 cups cake flour
5ml salt
60ml sugar
1 packet instant yeast
3 tablespoons butter
3 eggs
About 1 cup lukewarm water Large handful of sesame seeds
Method
Mix all the dry ingredients together (keep back about a third of the sesame seeds for baking) and then rub in the butter until it looks like fine breadcrumbs. Add two eggs and the lukewarm water and mix into a dough. You can use the mixer with a dough hook attachment or do this by hand. Knead the bread for about 10 minutes by hand or 5 minutes with a mixer. I always do a little hand kneading even if I have used the mixer. The dough should be soft and elastic.
Place kneaded dough in oiled bowl and cover with plastic or damp dishcloth until it has doubled in size. Take the dough out and divide into two. Each half is then separated into three or four pieces which you gently roll into sausages. Plait the sausages to make two loaves.
Place the plaited loaves on baking trays, cover with plastic and allow to rise until double in size. The plastic does not have to be underneath the tray. Once the loaves have doubled in size, brush with the beaten egg and sprinkle the remainder of the sesame seeds on the loaves. Bake in a preheated oven at 180 C or gas mark 5/6 for 20 – 25 minutes. When it looks ready check underneath the loaves and flip and bake some more if needed. Enjoy with thick butter. This recipe is also perfect for buns and rolls.